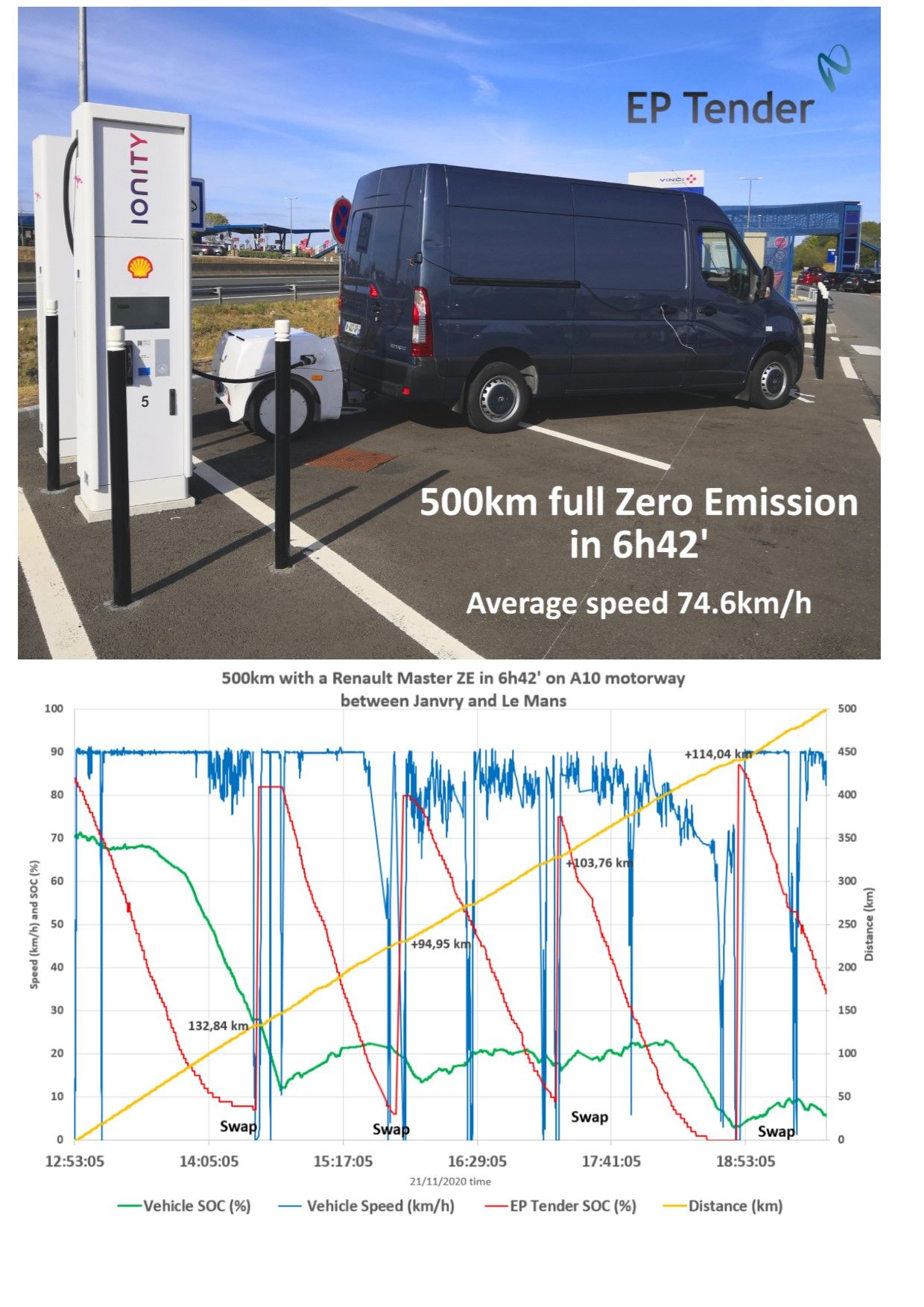 EP Tender breaks another record: 500 km with a Renault Master ZE in 6h42′ !
We made the test on 21 November on Vinci Autoroutes A10, with our two smart trailer battery powerbank demontrators: driving with one while charging the other. 2′ pit stops for swapping.
Driving long distances without having to wait for recharging becomes possible with any EV, including utility vehicles ! On September 24, we also drove 1000km with a used 2013 Zoe in 9h41′.
EP Tender makes Electric Vehicles inclusive: affordable and capable of traveling with peace of mind !
Frugality over exuberance, no magic thinking: actions and solutions!