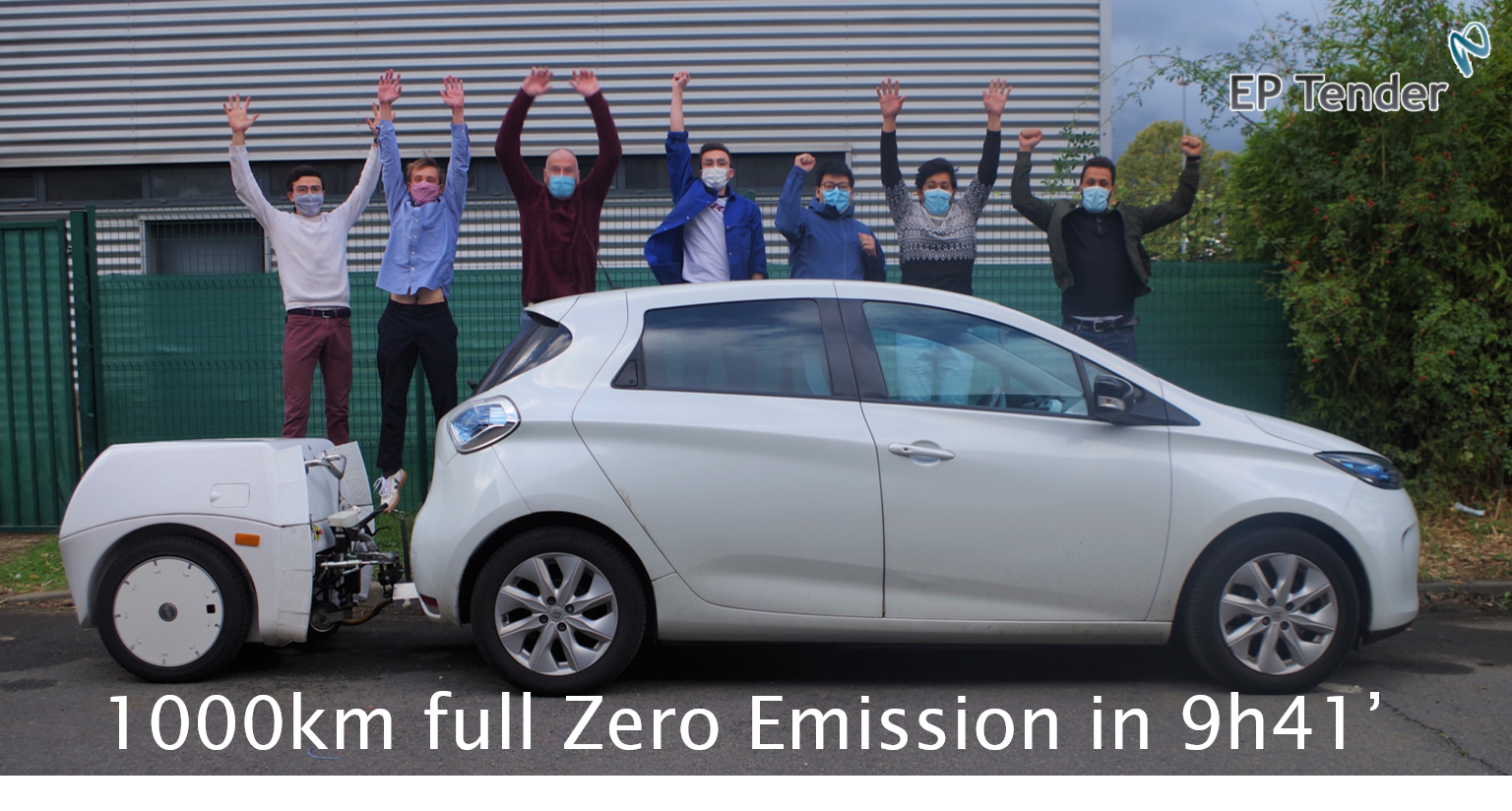 1000 km with a used 2013 Renault Zoe ?The EP Tender team took up the challenge on September 24 on the A16 motorway in France with a 7.5 years old 40kWh Zoe (146 000 km, upgraded from 22kWh).
It took us 9h41 minutes to achieve 1000km including charging stops…
Pay per use, robotised pairing, self steering when backing, 60kWh powerbank, equivalent to 1.8MW net average charging speed, works with any EV.
Traveling with peace of mind with an affordable EV: enabling mass market EV adoption in a sustainable way !
Trip made with two 38kWh EP Tender demonstrators, by driving with one while charging the other.
Find out more in the video and the graph below: